What a weekend! Augusta 70.3 Ironman will be a race that will never be forgotten. Congratulations to the 13 people who conquered this distance. The swim was downstream and wetsuit legal (BIG BONUS). The bike course had beautiful rolling hills that led our ride from Georgia into South Carolina. And the 13.1 mile run was filled with family, friends, and spectators cheering us all along the hot (92 degrees) course. We couldn't have asked for a more beautiful race.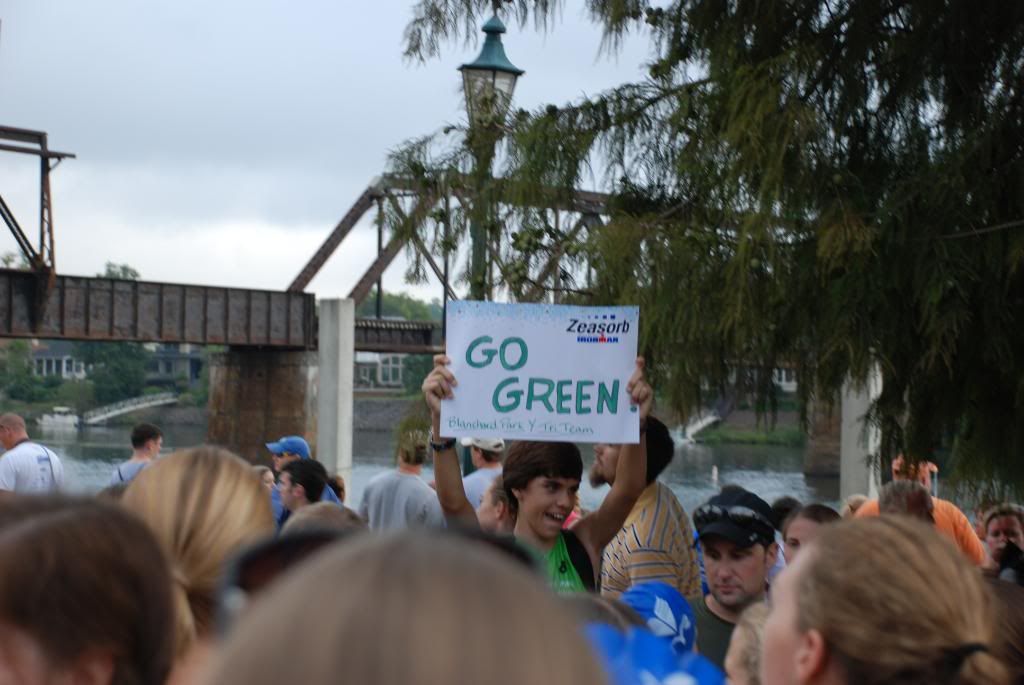 I'm very proud of each and every athlete from our team that participated. I'm even more pumped about the support that I saw from our team that didn't race as each of us heard amazing words of encouragement from each of you. It helped each one of us finish this race up until the last mile. You were all running through our heads as we knew that you were home cheering for us. Augusta was a weekend that will not be forgotten and it was a victory that will go down in the books. ;) All of you took on the challenge and came out in the end as champions. Never forget this race. And never forget that we are "powered by God!" It's through His making that we can tell others about a race that seems impossible but in the end we believed and came out victorious! Now that it's over....GO EAT!!!! ;)

Results are below the slideshow. Be sure to watch the whole slideshow, there are pictures here that are not posted on Facebook.

Results
BIB AGE SWIM T1 BIKE T2 RUN TOTAL RANK DIV.
Jason 677 31 25:24 3:38 2:44:04 2:02 2:02:23 5:17:31 461 84
Britney 2749 26 27:07 3:30 2:50:39 1:48 1:57:05 5:20:09 500 14
Jessica 3011 37 26:03 3:23 2:53:54 1:55 2:02:21 5:27:36 637 19
Jacklynn 2970 34 25:58 4:42 2:51:47 2:38 2:04:25 5:29:30 677 22
Barry 976 36 27:55 4:35 2:44:12 3:35 2:14:45 5:35:02 787 149
Julee 2650 52 29:51 3:04 2:53:31 1:49 2:16:12 5:44:27 1011 17
Tracy 2446 42 30:55 4:57 3:06:07 3:44 2:23:35 6:09:18 1556 84
Paul 1715 43 26:42 5:32 3:02:53 1:59 2:34:29 6:11:35 1606 287
Doug 2052 50 29:59 7:43 3:08:12 5:33 2:54:06 6:45:33 2185 124
Brice 2182 54 34:00 5:35 3:34:06 3:19 2:54:57 7:11:57 2407 139
Greg 1760 45 30:52 9:52 4:00:23 5:07 2:33:13 7:19:27 2453 219
Melissa 72 57 40:21 8:04 3:39:04 5:54 3:08:17 7:41:40 2544 19
Megan 2867 31 37:43 5:40 4:04:30 3:16 3:00:16 7:51:25 2572 135